So you're interested in commissioning a piece...
If you're interested in commissioning a piece of furniture please get in contact for a no obligations chat about what you would like. We are always happy to talk over any kind of commission, whether it's something small like a jewellery box to large items such as dining tables or sets, or an entire room or house that needs fitting out.
Whether you're looking for something minimalist or sculptural we're very happy to discuss it with you, and if for any reason we feel we aren't the right people for your particular job we'll be happy to recommend someone more suited. You can either call, email or use the form on our contact page and we'll get back to you as soon as possible to talk over what it is you have in mind.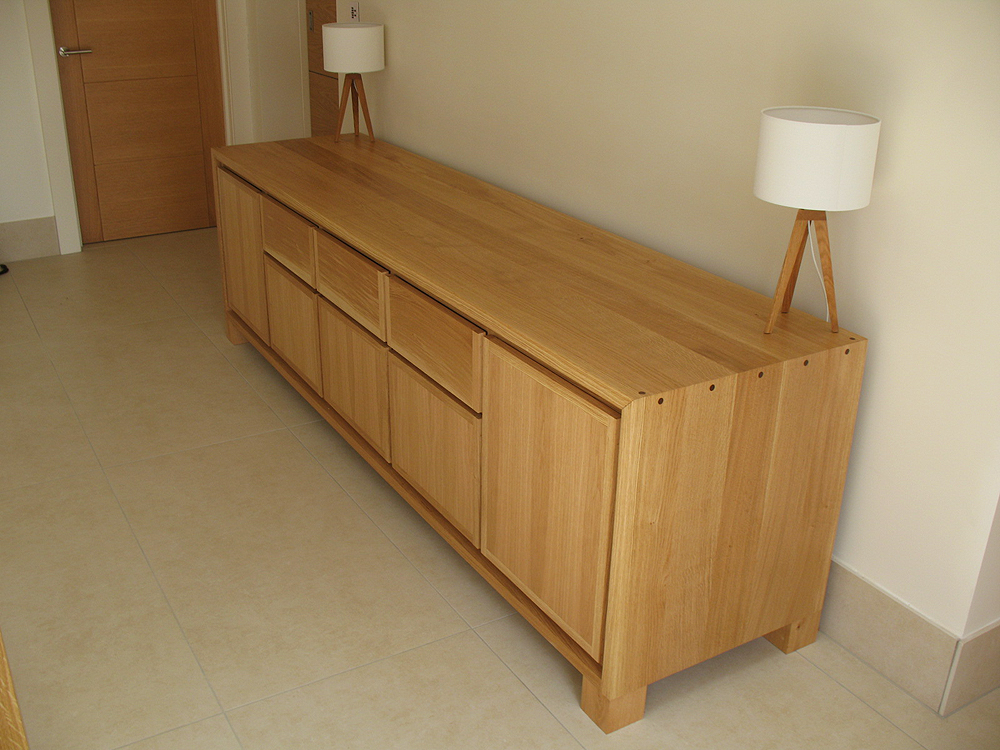 Once first contact has been made the next stage is generally to meet face to face to go over the project plan and get some sketches down. This can also be done over the phone or by email if time or distance is an issue, but when possible it works best to get together in person. When we have an idea of exactly what you're looking for and a rough sketch down we'll go away and work out pricing so you can decide if it's something you want to pursue.
If you decide to go ahead we'll talk through deposits, timescale and a payment schedule and get some detailed scale drawings down for you to have a look at, and when we've got a final design in place that you're completely happy with we'll get materials on order and get things underway. From this point you can have as little or as much involvement as you like. You can either choose to sit back and and wait for the delivery of your beautiful new furniture or we can keep you up to date with how your commission is going and send a few pictures of the process. If you want to really get involved we can arrange a time for you to come to the workshop and see the work in progress. Depending upon the finish of your item this can be a good opportunity to talk you through the aftercare for your furniture.
When the piece is finished it will be delivered directly to the space it will occupy, ready for your use and to be admired by all your friends. This is when the final payment will be made. But our role doesn't end there, we'll take you through the full care process for your furniture and where appropriate we'll provide you with a small supply of finishing products to keep your item looking its absolute best. Plus we'll always only be a phone call or email away if you need any advice or have any questions.
You can follow us on Facebook to keep up to date with any news and offers, and on Twitter to see whats going on in our workshop